Went to the fest last Sunday and had a great time! The weather was beautiful and the food was insane! I had planned on going again today but unfortunately it's raining and ugly out so I stayed home. But you guys get to see a few pics from last week!

Rosie Ledet at the Fais Do Do stage above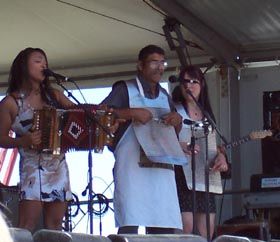 A close up!


The Wild Magnolias!!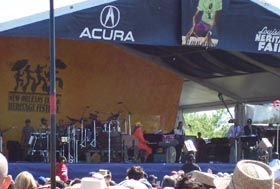 Dr. John of Night Trippers fame! he was awesome!
"I was in the right place but it must have been the wrong time"

On the big screen!
Have a good weekend!!!!